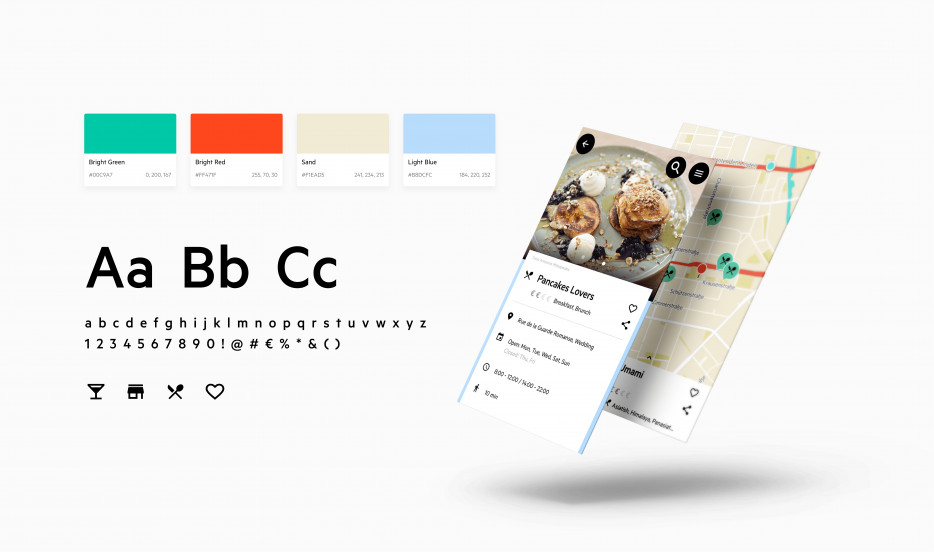 ---
Berlin Food App
We created the concept, user experience design and screen design of Berlin Food, city magazine Tip Berlin`s new food app.
This app delivers perfectly curated recommendations for dining, drinking and everything else food related in Berlin. After creating the Brand Strategy, we took care of Brand Identity elements such as naming, corporate design, corporate language, key visuals, user experience and screen design. Our agency then decided for the right network partner for the development and supervised the process.
ClientDisciplines
Brand Definition
Digitial Architecture
App / Website Development
Art Directions
Claming
Copywriting
Corporate Design
Corporate Language
Naming
User Experience (UX) Design
User Interface (UI) Design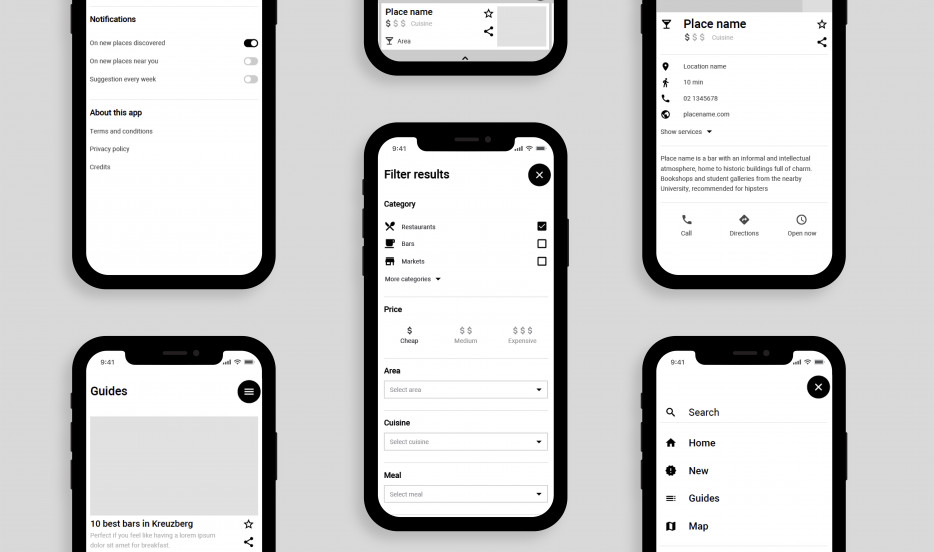 I'm a man of art and business and I have worked with Team Wiesner for several years on identity projects in both fields. They master these different worlds equally and it is a pleasure to work with them.
Yoram Roth
Investor in real estate, hospitality, media, and the arts
Credits
Head of Design: Carsten Schmitz
Art Direction: Virginia Bindi
UX Design: Gianluca Monaco
​Account Management: Felix Wiesner
Project Management: Felix Wiesner
Development Lead: Stefan Wiegmann